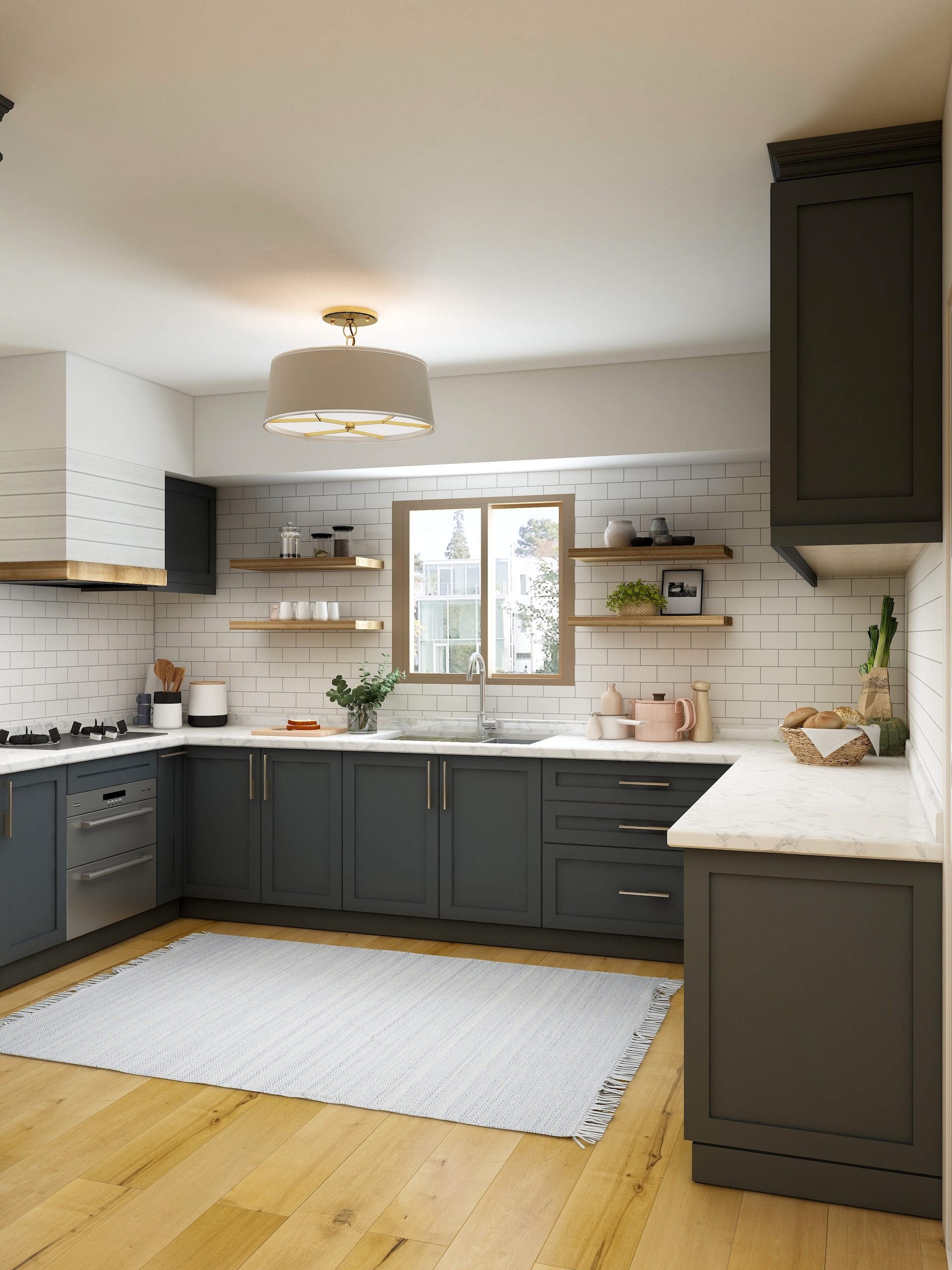 Show-stopping homes don't always feature huge decks and vaulted ceilings. Buyers want to look at clean, uncluttered spaces and imagine themselves living in your home, so simple updates that don't cost a lot of money can sell your home fast.
Big updates like replacing floors, installing a new sink, adding new counter tops and cabinets are worth every dollar spent on the update, but many times, smaller improvements can pay off big, too. Timely updates that you can do yourself for just a little money can add a lot of bang for your buck.
Kitchens Sell Homes!
Small, inexpensive updates for your kitchen include:
A fresh coat of paint on your cabinets can transform your kitchen. If you have wood cabinets, you'll want to use a filler/primer before painting. Don't forget to turn a critical eye to the inside of your cabinets and drawers, too. Adding new hardware can add a modern spark to the cabinets, too.
If you're a do-it-yourselfer, you know how mini facelifts in your home can make it seem like a new one. You can add tile, or you can install peel-and-stick that looks like marble or tile. The counter sees a lot of food action and a good backsplash is easier to keep clean than paint.
Updating light fixtures is relatively inexpensive. Add a ceiling fan with a simple light, change the overhead lighting over your cabinets, and add light underneath your cabinets and turn drab into fab.
Another way to modernize your kitchen is to replace the faucet. Your local hardware store likely has many new faucets to choose from and you can pay as little or as much as you want. Modern faucets that add convenience to the kitchen include units with a pull-down hose and sprayer or a high arc.
The fastest and cheapest way to change the mood and tone of your kitchen is to paint the walls. Light colors make small areas look bigger but adding small lighting touches like lamps or pendant lighting can make even a smaller kitchen look inviting and cozy. Add design interest to a corner or counter area with stripes or abstract brush work or highlight a wall papered area by framing it with paint. It's easy to pull in a buyer's eye with design touches like a chalkboard under a cabinet or some pressed tin or mirrors add personality to a kitchen.
The Bottom Line
Try to remember back to the day you saw your home for the first time. Did you like the kitchen, or did you make big changes first? Looking at your home through the eyes of a buyer can help you pinpoint the area of the kitchen you should update.
No matter how you decide to update your kitchen before you sell your home, you'll reap big benefits for small effort when you make simple and inexpensive improvements. Keep it simple, keep it clean, and you'll create a space that buyers can't live without!