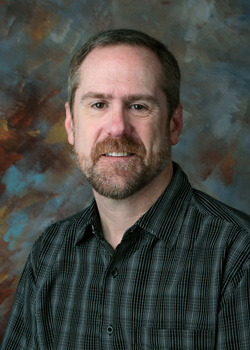 Property Conversions is a local Eugene, family-owned company providing homeowners and investors with alternative options for selling or buying a home fast. Our goal is to rejuvenate neighborhoods and increase the property value for Eugene and Springfield residents. We also assist people interested in flipping their houses or preparing multi-family homes for new tenants.
Brad started working on home rehabs, and home remodels growing up in the Willamette Valley from a young age. Starting at 12 years old, he helped his dad build two new rentals, rehabbed two other rentals, and "remodeled" his grandparents' house. His grandparents' house had one original wall and the floor when they started, qualifying for a special remodeling loan for senior citizens. When the remodel was completed, he'd built them an almost entirely new home! After a couple of years of college, Brad started working in the residential construction trades framing new custom homes. After going back for an engineering degree, he took a desk job that wasn't always satisfying. He and his wife discussed starting their own business and began this adventure!
Through our knowledge of the housing industry, network of resources, and years of expertise, we can assist homeowners with a variety of real estate concerns. We pride ourselves on our reputation for working one-on-one with each customer to handle their individual needs.
With the ability to directly purchase homes, work with remote sellers, and make fair cash offers on your home, we create fast and simple transactions with our clients in Eugene and Springfield, Oregon.
Our mission is to invest in our community by helping property owners plan for their financial success. Whether through our services or the services of one of the many professionals we network with every day, we want to help you sell your home quickly and without hassle. Email us today to find out how we can meet your needs!
Not only do we purchase properties, many of which are completely renovated and in move-in condition, but we also sell our homes directly to buyers. So whether you are dreaming of becoming a first-time homebuyer or looking to increase your rental portfolio, we can help. If we don't have a home to sell directly to you, we can connect you with a licensed agent to help you meet your needs!
Property Conversions is genuinely committed to helping each customer. We focus on fast response, integrity, and customer service. By putting the customer's needs first, whether selling or buying a home, we can help you realize and reach your real estate goals.
Sell Your Home Fast!
Enter your name, email, and phone below and we'll send you a FREE report on how to sell your home fast!