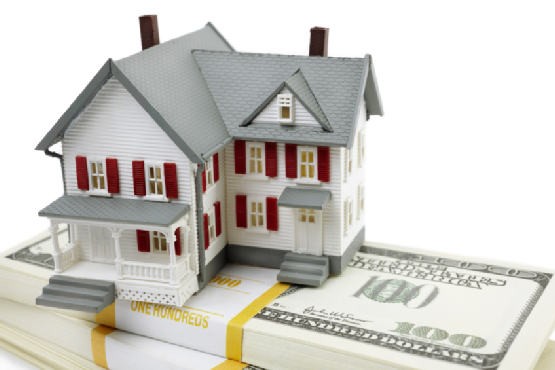 Homes for sale are scarce in Eugene, making this an exciting time for you to invest in your home as a source of income. Opportunities abound for forward-thinkers who are willing to offer their own home for a piece of real estate gold.
Our diverse geography and lush climate make Eugene one of the best places to live in the country. From mountain climbing to beach combing, you can find your pleasure within driving distance. The revitalized downtown is fresh with culture where you will find vibrant dining choices and spirited entertainment. Technology and innovation abound, all of course, in the backyard of the Ducks. What's not to love, and why wouldn't everyone want to live here in our beautiful Willamette Valley?
Because of our state's natural beauty and growing economy, we are seeing an influx of new residents. Population counts show a 1% gain in the entire state and a 1.5% gain in Eugene. More residents are moving into town than out and that is what is causing our current housing shortage. Starter homes are averaging $238K, if you can even find one that makes it to sale before offers are even considered.
In addition, recent reports indicate that the rental market has been increasing at a steady clip over the last ten years. Americans who rent are at a 20 year high of 35%. But again, here in Eugene, even rentals are hard to come by.
While the town fathers and mothers decide how to manage the housing shortage, you should consider what your own home has to offer. Renting your home gives you freedom and security, and here are five other great reasons to think about renting.
Additional Income Source 
Not everyone is ready to own a home, but everyone needs a place to live. If you have the property, why not invest in your home to provide a residence for lease? You'll make a profit while the renter has the safety and security of a house. After the initial startup of advertising the property for rent, drawing up a lease, and completing any maintenance work, you'll have a passive income stream that requires very little of your attention. Once you are well ahead, you can use some of that extra cash to build a bigger property portfolio, save in your 401K, or retire to your favorite island.
Long-Term Security and Flexibility
The security of a steady income stream resolve a lot of personal stress. Saving money for a rainy day or to invest in another property opens doors for more opportunity for you. Conversely, if your personal situation changes, you still own a home, and can fall back into it as leases allow, if you find yourself in need. When you invest in your home, you have the flexibility of managing your own business. You are the boss. You get to make the decisions on contracts, terms, and selling and buying assets.
It's a Renters World
Rental rates have risen by 8% across the U.S. and here in the Eugene/Springfield area, it's at 7%. Renting offers a more economical choice for many Americans, and more freedom, too. They enjoy not being responsible for a new roof or a new dish washer, and the affordability of living in the neighborhood they prefer. In today's fluid job market, renting also makes it much easier and less stressful when one has to move quickly for a new job opportunity.
Tax Benefits
You already own one home, so you're undoubtedly familiar with the tax breaks included with home ownership. Imagine two or three or more. If you're owning and managing multiple properties, you become employed by yourself. You also have additional benefits of writing off any operational expenses as well as all maintenance activities. Keep meticulous records and consult with a tax professional for additional advice on tax incentives.
Leverage & ROI
Property ownership provides leverage and leverage offers big return on investment (ROI). Banks will easily consider you for a mortgage loan, or for a few mortgage loans. When you provide the lease of property to renters, you do so at a profit. This profit provides you discretionary income to invest in more property or in other bank products. Mortgages offer high return on investment and everybody wins when the deals are made and honored.
Building Community
When you invest in your home as a rental property, you're investing in your community. You're providing safe and affordable housing in a blossoming locale. You control the rent and can keep it steady when cost of living rises in your area, keeping people in their homes. Neighborhoods are stronger with stable housing and consistent residence. People are secure when they can count on their community and you help contribute to all of this as a landlord.
You can invest in real estate by flipping homes, buying wholesale, or purchasing distressed homes. When you invest in your home, you also create consistent cash flow for yourself and affordable housing for your neighborhood. That's a win-win by anyone's standards!
Contact us for more information about your home. We're here for you now, and tomorrow!