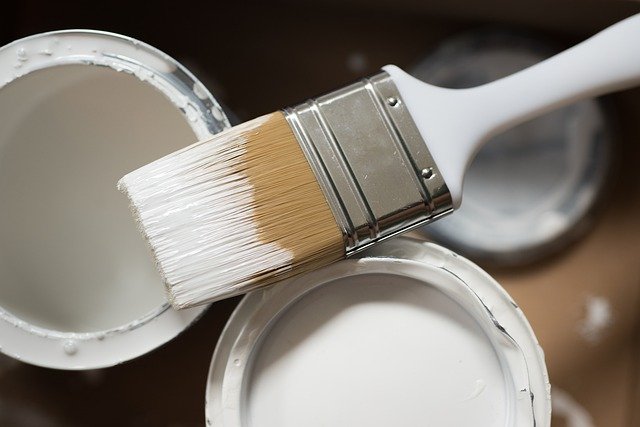 Improve the value of your home with the right additions! You can spend as little or as much as you want, but generally speaking, home additions that increase the functional space in a house are more valuable than aesthetic improvements.
Big additions like bathrooms and outside decks mean big money but come with big returns, but don't forget that making smaller improvements make a big difference. Even if you're not selling your home, you can make it more comfortable for you and your family.
Kitchen Cabinets
Dark cabinets are old news these days. They may have been trendy at one time, but these days, we like bright kitchens. Using a strong cleaner, a little sandpaper, paint, and some elbow grease will transform your dreary kitchen into a fab new area with lots of color. Go light with white or yellow or go bold with green or peach, but whatever you do, you will improve the value of your home with a bright, clean kitchen.
Update Floors
Laundry rooms and mudrooms see a lot of action, but we don't always look too closely at their floors. Add an almost instant update very cheaply with vinyl tile. It's colorful, easy to clean, and crack resistant. You can buy 12X12 tiles in dozens of colors, patterns, and textures and the sky is the limit by making decorative designs with contrasting tiles and borders.
Crown Molding
Adding crown molding to a room adds instant charm. Trimroc crown molding from Canamould Extrusions is a lightweight polystyrene foam coated in hard plaster. It cuts easily with a handsaw and it goes in with just a little joint compound. A little dab of mud will cover any ragged joints. It looks great and goes up fast and adds lots of interest to any room.
Backsplash
These days it's easy to add interest and style to your kitchen with a new backsplash behind the sink and under the cabinets. You can choose from a single sheet of beadboard or go for colorful tile. It's a quick and easy weekend project that will make you ever grateful that you did it after you see how it can transform your kitchen.
Remodel Your Space
Though a bigger project, reinventing a room in your home can bring a big return for your family and for when you decide to sell. Improve your home value fast with an additional bathroom or buy remodeling your basement.  If you can afford the expense, it's well worth it as you can expect to recoup 80 to 130 percent of your investment when you sell your home.
The Bottom Line
Keep your eye on the basics, like regular painting, fixing the roof if you find a leak, or cleaning the roof if you notice leaves or moss hanging around. Replace rotting wood and peeling or discolored caulking. Keeping your home healthy, safe, solid, and clean keeps your home sellable.