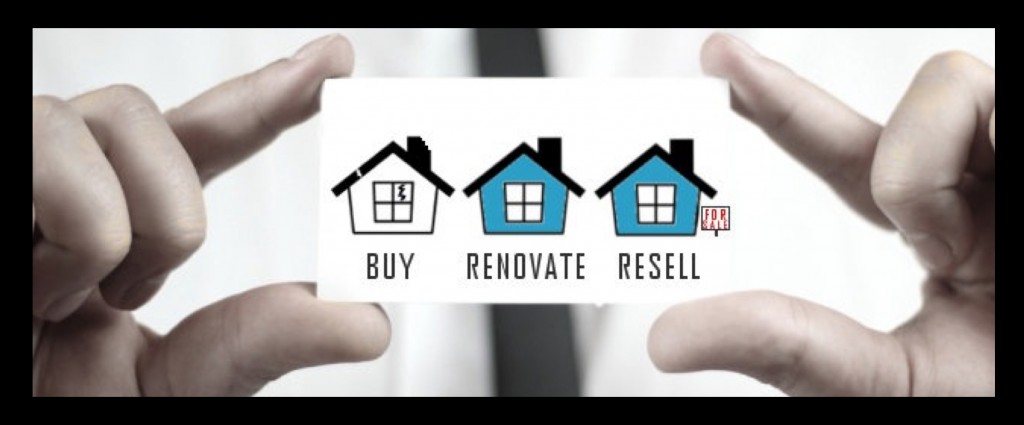 Think you can flip a house and make a load of money? It seems all the rage now, with TV shows on HGTV showing seemingly regular folks flipping homes for unbelievable profit. But there's a lot you need to know before even thinking of jumping into the flipping business.
What is House Flipping?
Real estate investors who buy homes, usually at really low prices at auctions, and then resell them for a profit are flipping houses. They can make a lot of money doing this. But with it comes much risk. An investor can lose everything by making a bad decision.
There are tips for finding the right property if you want to flip a house. There are no guarantees, but if you start smart and invest in the right kind of homes in the right kind of neighborhoods, you can find success.
Pick a Great Location
To find homes with potential resale value, start with the MLS, or Multiple Listing Service. You can find it at sites like Realtor.com. You can also check in the local newspapers and on classified websites like Craigslist. Some investors also create marketing programs aimed at area property owners. This lets sellers come to you with their property.
Real estate investors spend a lot of time researching available properties, and for good reason. Buying an inexpensive home in an up and coming neighborhood can net a substantial profit when you want to flip a house. Communities rebrand commercial and retail areas every day and if you can pick up cheap space, renovate it, and then sell it, you have the potential to make a huge profit.
Know Your Budget
It's imperative to stick within your budget when you flip a house. Experienced flippers follow a 70% rule. This rule states that an investor should pay no more than 70% of the a after repair value of a property minus the cost of the required repairs.
For example, if the home you renovated is potentially worth $200,000 after repair value (ARV), but the cost of repairs is $30,000, the 70% rule states you should pay no more than $110,000 for the property.
The formula works like this:
$200,000 (ARV) x 0.70 = $140,000 – $30,000 (repairs) = $110,000
The 70% rule is an excellent guide to help you when you first flip a house. It can help you avoid overpaying for a home and losing out on profit potential. But it only works if you stay within your budget. No matter how good the property looks, if you can't purchase it for the right price, you'll want to look for a better investment property.
Partner with a Pro to Flip a House
Realtors in your town are the best people to talk to regarding property! They're experts who know what's for sale, who's selling it, and how to successfully negotiate price. Real estate professionals often live and work in your neighborhood, so they know what's going on and they also have incentive to improve their neighborhood. Their contacts include builders, remodelers, bankers, and other property professionals who can help you line up property and financing.
Start Smart
There's much preparation involved to flip a house, but it's worth it if you research and tap your resources. Save money or use equity that you have available in existing property. You'll likely need good credit, too, if you need to mortgage any portion of your purchase.
You can make a lot of money flipping homes, but you can lose a lot, too. Be smart and stay smart and you will be successful in property investment.