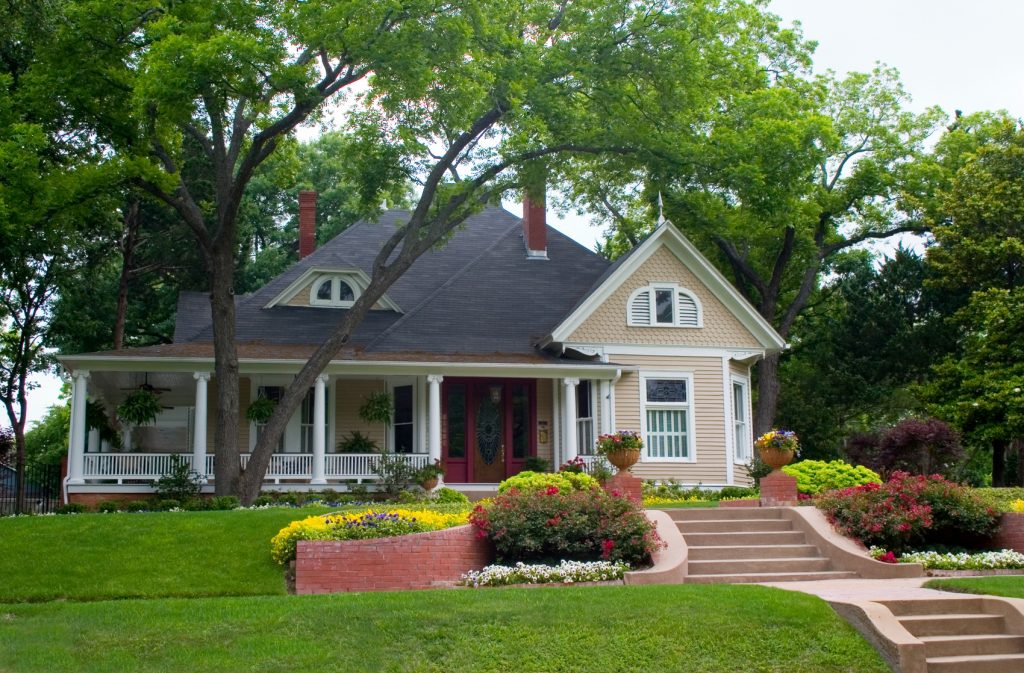 You may be hesitant to invest too much time or money to increase the appeal of your home when selling. With homes flying off the market here in Lane County, performing only the bare minimum of upkeep probably won't mean that you will be unable to sell your home quickly. What it can mean, however, is the difference in selling price, and that can be substantial.
Millennials emerged as a leading force in the housing market in 2017. Many experts are advising to make the upgrades that millennials want to sell your home faster. While millennials bought thirty-five percent of homes purchased in 2017, when breaking down their must-haves, they are looking for the same features as most other buyers. Things like decorating with neutral tones and clearing storage areas are universal tips that will always work in your favor. Take a look at these other tips to increase the appeal of your home to all buyers when selling.
Laundry Rooms
Homebuyers from all age groups want a separate room to keep laundry activities out of the rest of the home. Bonus if they can have a spot-cleaning sink and set up things like ironing boards and drying racks. Like it or not, everyone has to do laundry. Keeping it out of the other living space area of the home makes it easier to bear.
Cost for adding a Laundry Room: If you already have the room, such as in a basement or existing laundry area, you can get by with a fairly small investment of $1000 or less. If you don't have the room and need to convert space and run plumbing, that cost could be significantly higher. The return on investment can easily be thousands of dollars because a home with a dedicated laundry area may be the only one in your neighborhood. This is just the thing that could stir up a bidding war for your home in a tight market.
Bonus Tip! If you have the room for a sitting area, add a rocker and a side table, and a TV. Sometimes you have to wait on a load to dry, and this keeps you in the laundry room while still being able to catch up on social media or the latest chapter of your book or your favorite sitcom before jumping back into the laundry or while you're ironing.
Energy-Efficient
Limiting utility bill expense is something that interests most buyers. Smart appliances that are energy efficient save money without sacrificing comfort. Today's smart appliances can each save homeowners $40 per year on utility bills. Energy efficient windows can cut heating and cooling costs by up to 15% per year.
Cost up upgrading appliances and windows: Appliances obviously vary in pricing, with new refrigerators ranging in price from $790 to $3800, depending on your family's needs. Likewise, new washers range from $500-$1500. Energy-Star qualified windows start at $300 and can go as high as $1900 per unit. It all depends on your needs and how much you're willing to invest. Return on investment can easily be $10,000 or more. Be sure to keep a folder showing all your home improvement dates and receipts. Having proof of your updates is an easy way to increase the appeal of your home and can make bidding a no-brainer for many buyers.
Bonus tip! Make sure you buy the right size appliance for your room. If the kitchen is small, don't put in a five-burner stove with a range hood and fan. Likewise, if you're area is big, put in a larger fridge. You're going energy-efficient, but you should still consider the aesthetics of the room.
Kitchens and Bathrooms
Upgrading to new appliances is always wise, but fixtures and plumbing is just as important to today's buyers. Younger, budget-conscious buyers are saving for down-payments and furnishings and have little left over for major improvements. If you're going to invest in new fixtures, such as sinks, toilets, and faucets, keep them simple. This is an area where taste matters, and it's unlikely that a prospective buyer is going to dig your new blue bath tub. Keep everything tasteful, classic, and neutral.
Cost to upgrade: Again, kitchens and bathrooms are places where you can spend as little or as much as you'd like. In the interest of keeping a profit from the sale, replace what you feel would make the biggest difference. Replace a chipped kitchen sink for a couple hundred dollars. Adding new fixtures can run the gamut from utilitarian at $70 to posh at $599. If you've got a plumbing or septic issue, you're looking at significantly more, but again, keep your receipts and date your renovations. Return on investment can be a couple hundred dollars or thousands, depending on what you upgrade.
Bonus Tip! There is never enough room in the kitchen, so adding storage space with a cabinet or closet will definitely increase the appeal of your home. If you're handy, build a cabinet to fit the available space.  If you're not, check out your local hardware stores for storage ideas. Think handy. If the space is small, add a cabinet to store the slow cooker or blender. If you have more room, go big with a walk-in pantry.
It's All About Selling!
You can spend as little or as much as you'd like to tweak your space. Think about your home and what makes it unique. What drew you in the first time you looked at your home? Play up those quirks that make your home stand out to buyers who have been drudging through the same-old-same-old for weeks.
Increase the appeal of your home to buyers, and you'll sell it faster and for more money.