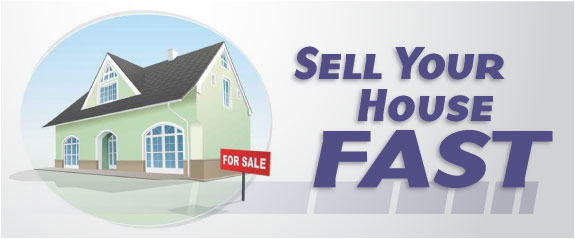 Selling your home fast isn't as easy as it used to be, even here in Lane County. Today's home buyers are smart and savvy. They know what they want, they know what they want to pay for it, and they know homeowners need them.
Television networks like DIY and HGTV show consumers what's hot in home renovation and remodeling. Fortunately, exposure to the renovation process means that buyers may not be opposed to doing their own renovations. Additionally, they likely know the local market and the value of homes in the neighborhoods, and they will use renovations as a negotiating point.
Modern buyers want flexibility, too. They want to see a house when they want to see it. Buyers don't always want to wait for open houses, so be prepared to show after a phone call.
Before that first buyer walks through your door, consider these top secrets to selling your home fast.
Invest In An Inspection
By proactively arranging a pre-sale home inspection, you can address any problems that could prevent you from selling your home fast. You also provide buyer confidence in your home. Inspections are a required piece of every real estate transaction. Offering your pre-sale inspection for review shows full disclosure to potential buyers. The cost of a home inspection ranges from $250 to $500.
Get Estimates
If your home inspection uncovers repairs you don't plan on paying for, then get estimates to have the work done. Impress potential buyers by giving them the estimates so they know what to plan for if they purchase your home. It's a great idea to pull all warrantees, guarantees, and user manuals for your furnace, air conditioner, windows, and anything that stays with the house. This is all information that the new home owner will appreciate.
Make Small Repairs
Walk through your home with a fresh eye. Pretend that you're a buyer, and are seeing everything for the first time. Small things like cracked caulking, sticky doors, torn window screens, and broken tiles are easily fixed. They're also relatively inexpensive and they will make a huge difference to potential buyers because they will not be noticed if you repair them!
De-Personalize
Beyond renovations and repairs, it's important that you make your home look available to a potential buyer. The less personal your home is, the more a potential buyer can imagine themselves living in your home. Give them opportunity to see themselves in every room of your house, including your closets. Even if you must rent a storage space to make room, pull out at least half of the belongings in your closet. This goes for kitchen cupboards and utility closets and the garage, too. If you're not comfortable trying to stage your home, then ask your realtor for advice, or hire a professional. Staging your home makes the most of the available space and showcases your home's potential to buyers.
First Impressions Count!
At first glance, it may sound like a cliché, but it is true: You never get a second chance to make a first impression. Buyers have already made a judgement about your home before they ever step foot inside it. Stand outside your home from the street with a critical eye. What are the first things that you notice? Can it be spruced up with flowers or other landscaping? These items are relatively inexpensive, and no matter what you spend on them, you will likely see a 100% return on your investment. Look at your front porch or entryway. Are they welcoming? Painting an old porch swing or adding a table inside the doorway and filling it with fresh flowers will invite visitors to enjoy their stay.
One More Secret
It's not really a secret at all! Clean your house! Top to bottom and inside and out. Nothing will sour an impression like clutter and dirt. Pay attention to details. Make your windows sparkle. Wipe fingerprints from light switch plates. Make sure cabinets are wiped down. Make your floors sparkle and all mirrors shine.
There you have it! Selling your home fast couldn't be easier if you follow these tips. Remember to call us if you have any questions, or for more advice about selling your home!