Did you know you can call an investor if you need to sell a house quick? The real estate profession has changed dramatically in recent years. Traditional realtors and brokers are not your only choice for professional assistance in selling your home. Real estate investors are professionals who work in your community, buying homes from residents who want or need to sell their homes quickly.
No longer marketing only the "We Buy Ugly Homes" ads, real estate investors are reputable professionals helping homeowners achieve quick resolution to sometimes stressful and unexpected financial issues. Investors pay cash, and they will buy any home, no matter the physical condition or mortgage status. They buy houses for what the potential is, not the current condition.  Thus, a house that won't qualify for normal bank financing  doesn't have to be a headache.
The reasons that someone may need to sell a property quickly are as varied as the individuals themselves. A real estate investor has access to tools, including cash, to buy your home and help you resolve financial issues or burdens that may be associated with your property.
Real estate investors are willing and able to buy homes that no one else wants, but that doesn't mean those are the only houses they will purchase. Here are 8  reasons you might want to sell a house quick:
Job Transfers
One common reason a homeowner may need to sell their home quickly is relocation because of a job transfer or change. Starting over in a new community is stressful. Moving, signing kids up for a new school, and commuting in a new town or neighborhood all add to that stress. Being responsible for two mortgages is additional stress that can be easily avoided by contacting an investor and selling your old home before you even move. Cash at the time of sale can help with the down payment on your new place or to help with moving expenses.
Marriage/Divorce
Family dynamics change, sometimes unexpectedly. Two individuals may choose to consolidate homes after marriage or deciding to live together. Divorces may mean that property has to be sold quickly to settle legal challenges. The headache of moving property is easily resolved with a professional investor to guide you through how to sell a house quick and deliver cash in hand at closing.
Estate Property
If you've inherited property after the death of a loved one,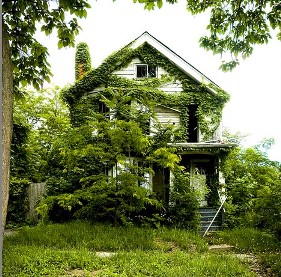 but you can't or don't want to keep it, consulting with a real estate investor is a smart way to resolve property issues. Investors buy homes in any condition. If your loved one left property in less than desirable condition, and you don't have the heart or the means to clean up or remodel before listing the home for sale, reach out to an investor.
Financial Issues
Don't waste another minute worrying about financial obligations on your home. If you are falling behind on your house payments or you're in danger of foreclosure, call an investor immediately. Defaulting on a mortgage is a difficult financial setback to overcome and will stay with you for a couple of years.  Being foreclosed on will stay on the books for a decade! Sell your home fast and get out from under your mortgage with cash in your hand to put down on a new home.
Maintenance and Repair
If your home needs some timely upgrades, but you don't have the time or the cash or the desire to add them, it may be easier to sell your home. Contact an investor to sell a house quick, and leave that leaky roof and old furnace behind.
Retirement
You've finally reached retirement! Maybe you're interested in a planned retirement community with golf courses and daily social events, or maybe you want to move to be closer to family. Whatever your desires, an investor will help buy your home now and pay you cash.  Consequently, you can start your next adventure in life!
Life Opportunities
Maybe you're tired of home ownership. Would you like to travel? Room with friends and loved ones at your whim? Perhaps you have a hobby that you'd like to revisit, or you want to travel in a tiny house. Rather than let the opportunities of life pass you by – go! Call a real estate investor to get fast cash for your fresh start!
Equity
If your home has accrued a lot of value over the years, you might want to sell it fast just for the equity. Sometimes there's peace of mind and freedom in a bigger bank account. If you're looking for the security of a cash sale, a real estate investor can make that dream a reality.
Other Reasons You May Need to Sell A House Quick:
There is a title issue
Tax liens
Rental property liquidation
Expensive rehab/modernization
Local investors live in your community and have a vested interest in helping homeowners and improving their neighborhoods. They have extensive knowledge and expertise of local conditions that are affecting homeowners and buyers. If an investor improves the property, it creates jobs, increases the surrounding home values, and increases the tax base for our crumbling infrastructure.  It's a win-win for all involved!
Real estate investors specialize in helping homeowners sell their property quickly. And if it's not a win-win for everyone, they network with hundreds of other real estate professionals.  From real estate agents to mortgage professionals to contractors, investors are connected! Thus you will still get help in the end, even if an investor doesn't purchase your house.  If you or a family member or a friend need help selling your home fast, call us for a free and confidential consultation. We're here to help!