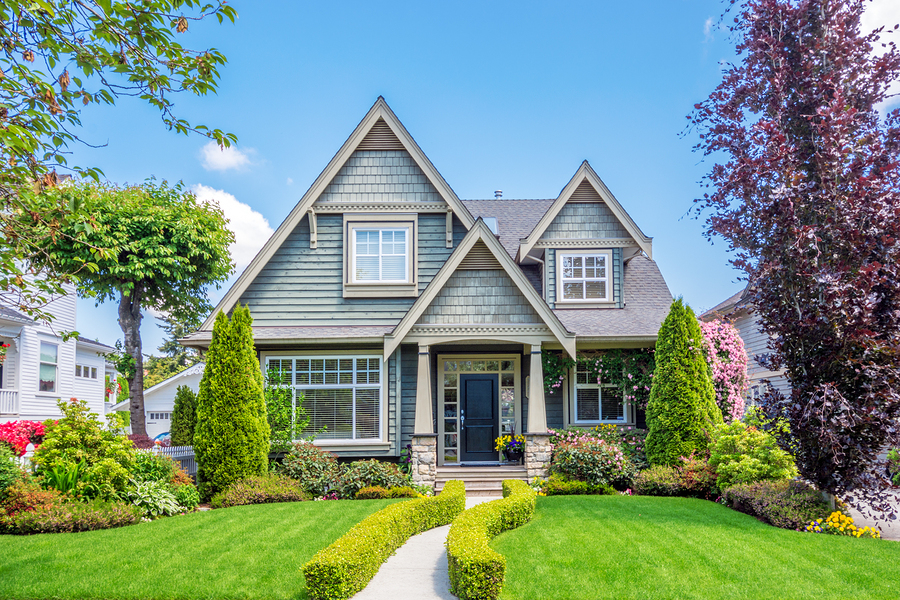 Whether your budget is small or big, there are many improvements you can make to improve your home value. You may be surprised to know that a combination of big and small upgrades can pay off big when you put your home on the market.
Even with Covid-19 slowing the country down, it's still a strong seller's market here in Lane County. Even so, little things mean a lot to home buyers, so you can maximize your selling price by focusing on improving living space and inside and outside.
Check Out Your Kitchen
Most realtors will tell you that kitchens sell homes. You can go big with new floors or tiling the backsplash, or adding a dishwasher, but even small changes can make a huge difference. Repaint the ceiling and walls. Change the faucet on the sink. Re-grout dingy tile for a brighter look. Change out old or worn switch plates or change the lighting fixtures.
Go to the Bathroom
The next room that interests buyers is the bathroom. If you want to make major improvements, like a new shower or toilet, now's the time to do it. Install a multi-spray shower system or and add stone tile for a dramatic bath. Heated bathroom floors are big sellers, and surprisingly affordable. Small improvements like new faucets, light fixtures, and a new toilet seat will brighten up the bathroom, too.
Go Green
Homeowners are increasingly concerned about the footprint they leave on earth and they are seeking green housing whenever they can. Boost your home value by adding storm doors and windows, as well as installing ceiling fans in every room where it's possible are small investments that will pay off big on energy efficiency. Double and triple-paned windows bring considerable energy savings if you're planning on upgrading windows. Installing a programmable thermostat is a big energy saver that will reward you with smaller energy bills and impress potential buyers, too.
Let There Be Light
Your home value increases when you shine a light on it. Make sure every corner of your home stands out. If you know how to wire an electrical fixture, start adding light everywhere you can. If you're not confident installing electrical fixtures, adding lighting is surprisingly easy with wireless fixtures. Walk around your home and pay attention to shadows. Add lighting wherever it's possible. Buyers like light in closets and pantries and hallways. Pay attention to entrance areas. Install lighting over doorways. You don't always have to add a fixture. Place table lamps and desk lamps in the living room and bedrooms.
 Sparkle and Shine
On top of sprucing up individual rooms, the single most important activity that will improve your home value is a deep cleaning of every inch, inside and out. Pay attention to floor and backsplash grout. If it's supposed to be white or light, scrub it until it is or replace it. Deep clean carpets in every room. Dust light fixtures and walls. If cleaning walls and ceilings doesn't brighten them up, then paint them. Dust all the wood in your home and add polish to make it shine. De-clutter every room and every closet. Power wash porches and the siding on the house and garage. It may be cumbersome to keep your home perfectly clean, but it will pay off when you impress potential buyers.
The Bottom Line
You can improve your home value by paying attention to all the little details. Walk around and think about what makes your home unique and try to remember what attracted you to your home. Highlight the features that you like best with great lighting and deep cleaning.
Making the most of these tips will guarantee a swift sale and an impressed buyer!