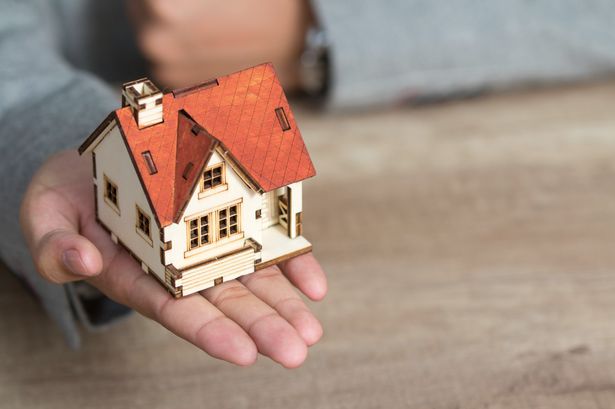 You can increase your home value with simple solutions that won't cost a fortune. Making the most of your home's unique features can go a long way to making a lasting impression to the right buyer.
The key to selling your home fast and for the price you want is to make it look like it's ready for your buyer. Remember that you're moving on, so make improvements with an eye for what will appeal to the next owner. If you've always thought that the entryway would make a nice foyer, add one! Now's the time to spruce up the laundry area and the deck or patio, too.
Take a look at these tips to transform your home into the one that everyone wants.
Add a Charging Nook
There's no doubt about it, we are a tech-savvy nation. You will increase your home value instantly by creating a charging nook with room for everyone in the family to drop their phones and tablets. Place hooks for purses and school bags. Install a counter with some drawers and a cabinet to throw mail, and to keep pens, paper, and stamps. Nail up a cork board with push pins and key hooks. Hang a mirror and add a comfortable stool, and it looks like a cozy little nook for a quick stop for business.
Create Home Office Space
More Americans are working from home than ever before. Even if they are not technically employed from home, they're working there at least a few hours a week. Office space is a very attractive option to many buyers. A fast way to increase your home value is to transform an existing room or space into a home office area. Switching out a small bedroom or siphoning off part of a larger community space to make room for an office is very simple and inexpensive. Keep it clean and open. Add a simple desk, chair, and shelf, and it's ready for someone to sit down and get to work.
Smart Security
Increase your home value by impressing buyers with the security of cameras without a subscription service. You don't need an alarm company to monitor your property. Install small cameras that cost less than $25 each, and add an app to your smart phone to operate them. Place a couple inside your home and position a couple more to view entry ways and the garage.
Programmable Thermostat
Programming heating and cooling to correspond to busy lives save big money in energy bills. Today's technology is easily affordable at the local home improvement center, with options to accommodate any budget. Program the thermostat to keep the house warm or cool when its occupied and then adjust it for efficiency when while sleeping or out during work hours.
Make Room for Storage
If your home is short on storage, try creating space when you sell it. Move as much as you can out of your closets. Seriously, leave only a few things in there to make it look as roomy as possible for open houses. If the closets are big, consider adding shelving to make the most of the available space. Buyers are looking for room to grow, so give them as much as you can. Add shelves and cabinets wherever you can, in the kitchen, the bathroom, bedrooms, and the garage, too.
Bonus Tip
You've probably heard this word thrown around a lot when it comes to selling your home, and for good reason. Increase your home value by setting a scene for potential buyers. Spotless surfaces and fresh paint brighten every inch of your home, so don't skimp on the cleaning. Increase lighting throughout your home. Try to achieve 100 watts of light for every 50 square feet. Consider your overhead lighting, but add accent lamps and reading lamps where you can, too. Group furniture for conversation areas, or for specific tasks such as reading or working on the computer. Keep your main colors neutral, but don't forget to add splashes of color with accent pillows, comforters, and wall art. Add vases of flowers where they will be easily seen.
Selling your house will be a snap with these easy tricks! Call your realtor! It's time to sell your house!