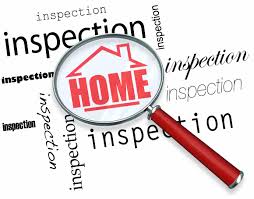 Buying a house is likely the biggest investment that any of us will make in our lifetime. To avoid surprises and unexpected expenses, it's best to always have a home inspection. A home inspector is a qualified professional who will visually inspect the physical condition of a house. You will be presented with a written report after the inspection is complete. It will outline the inspector's findings, as well as recommendations.
Before buying a house, you should review the report with your realtor to find out how the findings and recommendations may affect your bid on the home, or whether you go forward with your intent to purchase the home.
What Will Be Inspected?
A home inspection will identify major repairs and replacements before you buy it. When buying a house, you should expect to have full access to check out everything in a home. Your inspection should include:
Structural elements, such as visible foundation, window alignment, bowing or sagging of the structure.
Roof, checking condition of shingles, repairs or patches, damage to chimneys, working vents, and properly working gutters.
Review existing fire and carbon monoxide alarms and fire sprinklers, as well as the condition of stairs and handrails, and garage door openers.
Check attic for sufficient insulation, proper ventilation, and signs of water leaks or water damage.
Review interior plumbing for leaks and damaged pipes, proper hot water temperature, and sinks, tubs, and showers will be checked for functionality.
Check electrical systems for code standards for your locality, type and condition of existing wiring, and function of circuit breakers, outlets, light fixtures, and fans.
Review condition of furnace and air conditioner, water heater, chimney, and fireplace.
Check the basement for solid foundation, walls, floors, doors, and checking for any signs of water damage.
Review the condition of the garage for solid foundation, ceiling, framing, and roof. Also working garage door and opener, functioning electric box, and outlets.
Check appliances for functionality, including refrigerator, stove, dish washer, washer and dryer, and any other appliances.
Inspect exterior surfaces for proper clearance between ground and siding material, condition of exterior paint or siding, and properly working lights and electrical outlets.
Check the property grounds for leaking septic systems, proper drainage, condition of driveways, fences, and sidewalks.
Home inspections are not all-inclusive. Items not normally included in an inspection are:
Radon gas
Lead paint
Toxic mold
Pest control
Swimming Pools
Asbestos
Do Houses Fail Inspections?
A professional home inspection is an examination of the current condition of a house. It is neither an appraisal or a municipal inspection, therefore, a home cannot "fail" an inspection. An inspection is merely an assessment of its physical condition and the systems within the home that may need repair or replacement in the future.
When Do You Contact A Home Inspector?
When you sign a contract or purchase agreement on a home, include language in the contract making your purchase contingent on the findings of a home inspection. Contact an inspector to schedule a time to view the house once you've entered into an agreement to buy the home.
How Do You Find A Home Inspector?
If you do not know anyone who is qualified to perform and inspection before buying a house, you should start with your realtor. Real estate agents, brokers, and investors are familiar with the services required when buying a home, and they will have a list of qualified professionals.
What If The Inspector Finds Problems?
Not to worry! No home is perfect. The inspector's job is to evaluate the home's physical condition at the time of the inspection. You may use the information however you want. You may use it as a negotiation point, or you may choose to ignore the problems found, if they are minor.
Peace Of Mind
Investing in an inspection before buying a house is a good way to ease your mind before signing on the dotted line. You may choose to go forward with the purchase even if problems are identified. If you're handy, you may choose to make repairs on your own, as a do-it-yourself project. Or maybe you're getting a good deal on the home and will have funds left over to make repairs at your leisure. Whatever you goal, knowledge is power, and knowing what might be ahead is always in your favor.