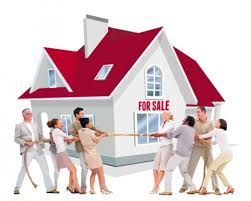 The Eugene real estate market is still hot in 2018! The year 2017 was eye-opening in many ways. Fueled by a long-running seller's market, the average and median sale prices for homes in Lane County set all-time records. Local realtors expect nothing less in 2018, predicting a strong seller's market will continue, though most realtors expect home prices will level out from last year.  
The median home price in Lane County in 2017 was $280,000, up 12% from the previous year, and the average days on market was 52. That means the Eugene real estate market is still a hot one, with more buyers trying to buy than there are homes available for them in their price range.
What Can Buyers Do To Get Into A House?
Houses are still in short supply, but that doesn't mean a buyer can't find an affordable home. If you are pro-active and patient, there's a home waiting for you.
Get pre-qualified for a loan. Depending on your finances, this could take you a while, so why don't you investigate your financing options now, before you find the home you can't live without?
Save for a down-payment. The more money down you can apply to your mortgage, the smaller the mortgage and the smaller your monthly mortgage. Something else to consider: With the Eugene real estate market being so hot, you can easily be upside down on your mortgage once you purchase. If you can put down 20% or more, you give yourself a mighty cushion against owning a mortgage that's bigger than your home value.
Talk to a reputable realtor. Nobody knows Lane County real estate better than the realtors and property investors in the county. Schedule a meeting with one today to discuss your options. Realtors often have inside knowledge about the homes for sale. A realtor might know the seller's motivations for selling and sharing some of those tips with you might give you an edge when you write up your offer.
Woo the homeowner. With a little creativity, you can make your offer stand out from the others. Adding just a couple thousand to your offer may work, but you can offer other perks that might mean more to the homeowner than money. Allow the homeowner to stay in the home rent-free for 30 or 60 days after closing. Offer to help them pay their moving expenses. Think of what you'll need to do to move and then offer to help the homeowner with those same tasks, either personally or financially.
There's Still Opportunity in the Eugene Real Estate Market!
Don't let the market get you down! Work with a real estate professional to discuss the conditions in the neighborhood you want to buy. Be patient and willing to work with your realtor, banker, and potential sellers.
What at first might seem impossible could soon be your home dreams coming true. Good luck!