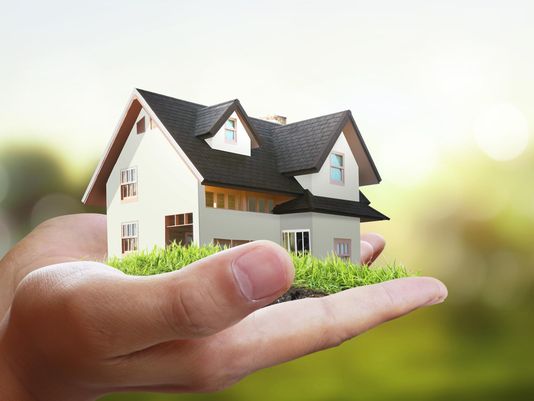 The 2019 housing market is showing signs of improvement for the start of the year. Existing homes going under contract rose sharply in January. Pending home sales rose 4.6% in January according to the National Associations of Realtors.
Pending sales can forecast the housing market because they measure home purchases by contracts signed rather than by closing. Rising incomes, strong labor markets, and stable mortgage rates will help the positive market.
Get Ready for a Slowdown
Despite the running start for January, experts predict a slow and steady housing market for the remainder of the year. Nationwide, the housing supply crunch is expected to ease, with inventory rising 10 to 15 percent.
That increase will likely favor the mid- to high-end of the market, especially for newly built homes. Those buyers looking to move up will likely find much to choose from, but mid-level buyers may still find a shortage in available homes.
Keep an Open Mind
If you're a first-time home buyer who's finding it tough to get into a house you can afford, there's some good news for you. If you can't find an affordable single-family home, consider buying a manufactured or mobile home, or a townhouse as your starter home. Both are experiencing a rise in sales, and both have the potential to give you a return on your investment.
Townhomes are showing year-over-year growth and are outpacing the single-family detached housing market. And a townhouse fits well into the suburban feel with your own front door and a patio for barbequing.
What's in Store for Eugene?
RLS numbers are showing that home sales in Eugene are plateauing. Even so, affordable starter homes in Eugene are still on the short side. And just as importantly, interest rates are rising. With Springfield and rural areas inching up in price along with Eugene, first-time home buyers in Lane County are facing the same shortage of homes with the added burden of worrying about obtaining a decent interest rate on their mortgage.
Expect more of the same this spring, with homes jumping off the market within hours of coming into the market. This is the new reality in Eugene, and it's not likely to change much in coming years. Higher interest rates may force homeowners to get their expectations in check as more buyers are shut out of the affordability game, but all-in-all, it's still a seller's market in Eugene.
The Bottom Line
If you're looking to enter the housing market in Eugene, start working on your credit game. The better your credit, the better your chances of obtaining a smart home loan that won't break your bank. Then line up a lender who can get you pre-approved for a mortgage.
After that, find yourself a good realtor. A sharp realtor knows when homes are likely to hit the local market, and they often have inside knowledge of what a seller considers to be a good offer. Talk to your realtor, then jump into the real estate game!