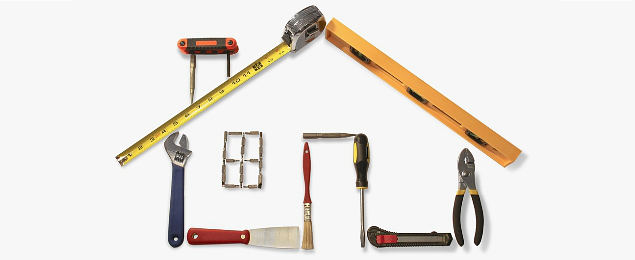 Flipping houses is not as profitable as it once was. A strong economy, rising interest rates, and fewer foreclosures are making affordable real estate hard to come by for all buyers. Bidding wars in Eugene are the new normal, with buyers competing with investors to score an affordable fixer-upper.
Just a handful of years back, flipping houses was lucrative for those with some extra cash on hand and who knew how to swing a hammer. Nowadays, a skimpier supply of distressed homes, higher home prices, and increasing renovation costs make for less profit in the house-flipping market.
Flipping Houses Stats
ATTOM Data Solutions released Q3 2018 stats on Home Flips in December 2018. Key takeaways from their report include:
Total U.S. homes and condos flipped in the third quarter of 2018 is down 12% from the same quarter in 2017.
Quarter three of 2018 saw the lowest level of house flips since Q1 of 2015.
Average returns from house-flipping dropped to a six and one half year low, averaging $63K over purchase price
One third of flipped homes sold for $100K-$200K
Flips purchased with financing down slightly, from 40.7% in the previous quarter, to 38.8%
FHA buyers who bought house flips at a 10-year low
Other Key Stats:
Median year built for flipped homes is 1978 for the third consecutive quarter
Square footage average for houses flipped in Q3 was 1,408, the smallest square footage from when flip data started in Q1 2000.
An 11-year low of entities flipping properties with a total of 37,905 and a per-entity ratio of 1.21 flips
Average time to complete a flip is 179 days, down from 185 days from the previous quarter
What It All Means
If you're in the business of flipping houses, you have your work cut out for you. Your competition is both large and small. Lower ratios per investor translates to more investors flipping houses. Flipping houses is an attractive venture for the side investor with some building skills and extra cash. It's also a lucrative venture for a big builder with access to tear-down property. A builder can tear down a home and build a new one faster than a small investor can rehab one.
Flipping houses may have become more mainstream than it once was, but that doesn't mean there's no profit in it. To be successful, the small investor must find the right home with a motivated seller and the financial means to make it through the rehab before payout.
The Bottom Line
Though the market is tighter and the payoff can be smaller, there's plenty room in flipping houses. You might have to dig a little deeper to find a motivated seller, but with some cash and some skill, you can have a home ready to flip or rent and start realizing profit.
Markets like Eugene offer real advantage to the smaller, part-time flipper. Big investors compete with companies of all sizes to stay profitable. The part-time flipper has room for any profit and can work more closely with local realtors and buyers to flip their work faster.