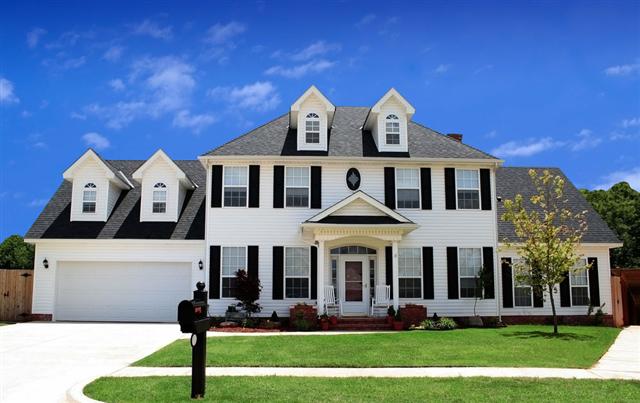 You can work as hard or as little as you'd like to increase your home's value when you are getting ready to sell it. You can spend thousands of dollars and hours, if you are so inclined, but you can make a few simple improvements that will pay off big when you sell.
If you'd like to have an expert's opinion about your home, you can ask a local designer for a consultation. A designer's fee for an hour of consultation will likely be less than $100, but the advice you will gain can be invaluable. Small suggestions will go a long way for improving the look of your home and selling it fast to the right buyer.
Consider hiring an inspector to look for hidden problems. Water leaks and heating and air conditioning problems can negatively impact the value of your home. The same is true for roof and structural problems. Finding out about these issues before you list your home can save you a lot of headaches.
In a hot market like Eugene and its surrounding areas, homes are moving quickly whether they are in pristine condition or solid fixer-uppers. You have many options on what you can to invest to improve your home's value. If your home is already in sound structural shape, then check out this list of quick and easy ways to increase your home's value before taking it to market.
Paint, Paint, Paint!
A gallon of quality paint costs less than $50. Painting your home is one of the simplest and cost-effective ways to make a fast improvement. Freshly painted rooms look clean and fresh and ready for a new owner to decorate with their prized possessions. Try to keep colors neutral. Ceilings are best painted white, as well as any trim that isn't left in a natural wood finish.
Invest In Landscaping
Adding curb appeal to your home's exterior by keeping the yard trimmed and clean will interest even the most disinterested buyer. Spring and summer are still prime times for buying new homes, and adding bright, well-tended flowers, trees, and shrubs will make your home stand out in the neighborhood. Choose native trees and shrubs and then add bright seasonal flowers for interest.
Increase Visual Space
House size affects value. You can't add to the square footage of your home, but you can make it feel bigger with a few small investments. Make each room feel bigger by replacing heavy draperies with vertical blinds or shutters. Increasing the natural light in your home will immediately make it feel roomier and homier. Add a large mirror to one wall to visually double its size. Remove clutter and that includes furniture that detracts from the space. The goal is to open the room to make it appear bigger, and to also make it feel like there is room for the new owner's belongings.
Update the Bathroom
Even if you don't invest in a full remodel, there are small updates to make in the bathroom that can increase your home's value. Remove outdated wallpaper and replace with fresh paint or with textured paper. Update lighting fixtures and replace faucets. Replace old caulking with fresh white caulking. Update the medicine cabinet if it's outdated, and give the vanity a fresh coat of white paint. Replace outlet covers with new ones and dust the tops of light fixtures and fans. Add a new shower curtain and make sure that sinks and tubs are scrubbed and spotless.
Kitchen Updates
Any improvements in your kitchen, big or small, will increase your home's value. Start with a top-to-bottom cleaning. Make sure fans are spotless, on the ceiling and behind the oven hood. Replace the microwave if it's an older model. Update the faucets, and consider replacing the sink if it's chipped or otherwise damaged. If your kitchen is short on counter space, then remove anything you can from the countertops to make them appear roomier. Add blinds or sheer curtains to windows to let in more light and make the kitchen appear bigger. Investing in nice area rugs will create a cozy effect.
Additional Small Improvements
Making small improvements can make a big difference in the appearance of your home. Start by making sure your home is sparkly clean from top to bottom, and inside and out. Fresh, clean homes will attract buyers like a magnet. Replace outdated light fixtures, ceiling fans, and outlets. Paint trim and woodwork. Replace any damaged tiles on floors or walls.
You don't have to spend a fortune to increase your home's value. Investing just a little time and money will put your house on the right buyers wish list! Make your house stand out. Get started on selling your home today!