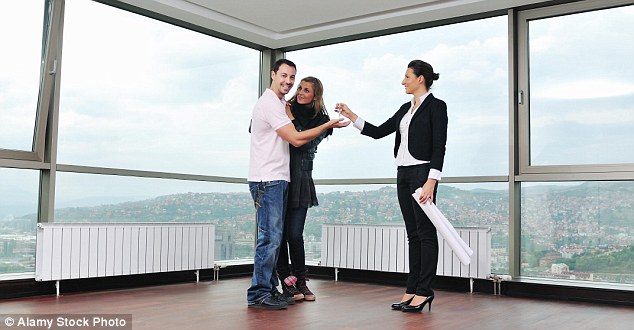 If you're a property owner who wants to rent, you need to find the best tenants out there for your property. You'll walk a fine line between protecting your investment and renting it.
It may be tempting to rent the property as quickly as you can to avoid vacancies but think twice before you sacrifice quality tenants for warm bodies. Keep reading for solid tips to find the best tenants.
Read Up On Fair Housing Rules
The very first rule is to know the laws of renting. Protect yourself and your property by reading and understanding Federal and Local housing laws. You don't want to be accused of discriminating against a potential renter, so make sure you know the rules before you rent.
Get Your House In Shape
The next step is getting your property ready to rent. Clean it, inside and out. Trim the lawn, plant flowers, paint the porch, and paint the inside if it needs it. Make routine repairs, check that all appliances are working, check gas lines, furnaces, air conditioners, and garage door openers to make sure all are in proper working order. Make your property one where the best tenants in town want to live.
Advertise Wisely
It's easy and cheap to put a For Rent sign in the window, but you can also place free ads on the internet. Start with Craigslist and Trulia. Use social media, too. Facebook and Twitter generate a lot of interest. If you don't have a Facebook account for your rentals, you should create one and update it regularly. Once you build a following in your community, your Facebook friends will check your page first when they're looking for a rental. Don't forget about classified ads and bulletin boards, either. Hang flyers at grocery stores, bus stops, laundromats, and local churches, too.
Meet Prospective Tenants in Person
If you want to find the best tenants, you need to meet them physically. Schedule a time to meet in your rental and personally walk them through the property. Face-to-face meetings offer so much in terms of gauging sincerity and character. Describe the perks of the house and then go over the benefits of the neighborhood. Meeting for a walk-through doesn't take much time, and the benefit you gain from both meeting the tenants and the tenants meeting you is invaluable.
Perform a Complete Tenant Screening
Always ask prospective tenants to complete an application that requests their credit and criminal history, as well as identify verification. There are services available, such as TransUnion's Smart Move at https://www.mysmartmove.com/ that handle complete background checks for a small fee. Don't skip this step. The final decision to rent is always yours, but asking a prospect to submit to this common business practice cements your position as a business owner who's serious about caring for your property.
Request a Lease Agreement, Substantial Deposit and Renter's Insurance
Once you've decided on your tenant, inform them that a lease will be required, as well as a deposit. This action seals the deal, and requires skin in the game for the renter. The deposit is secured to cover any damages that may occur when the tenant is in possession of the property. Explain to the tenant that the deposit is not the first and last month's rent, that it is being secured solely for repairing any damages while under the lease agreement. Typical deposits are 150 to 200 percent of the monthly rent. It's also a good idea to require renter's insurance to protect their property in the event of a fire or other damage.
Be Picky!
Set high standards and don't settle just to fill a vacancy. Treat your rental property like the business it is. Always be professional and fair with tenants, and you will find the best tenants will look for you!