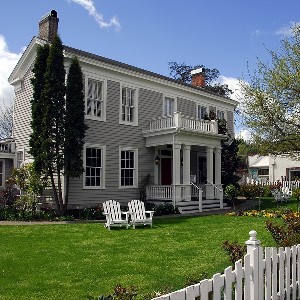 Homes for sale in Eugene, Oregon, are going fast!  Seattle and Eugene, which are coincidentally both called the Emerald City, are both making the national headlines for housing shortages. The housing shortage that has gripped the local housing market for the last couple years is not going to end soon.  Homes for sale in Eugene are going as fast as they are listed. The natural beauty of the Willamette Valley, coupled with steady job growth fed by the high-tech Silicon Shire, the university, and new housing market make Eugene and Lane County a jewel in the Pacific Northwest.  Many times well-priced homes are only listed for 48 hours before being sold. There are even rumors of houses selling within seconds of being listed.  Home buyers who are looking are facing high pricing and ruthless opposition in a sellers' market.
Realtors in Lane County agree that those who are most affected by this tight market are first-time home buyers and residents on a tight budget. With average home prices hovering around $247,000, anything at or below that level is going fast in a hot market, leaving those without the means out of the game.
That doesn't mean you have no chance for the house of your dreams. There are things that you can do to improve your prospects, and you should start by finding a reputable realtor. Realtors know what is available in the market and in your price range, and will work on your behalf to put you into the home you want. Your realtor is going to ask you some personal questions about your home preferences, income level, and credit worthiness, so be prepared, but don't be offended or embarrassed. It's your realtor's job to get you into the home you love, so it's in your best interest to build a great relationship.
Five Smart Moves
Five smart moves for anyone who is looking to buy in a tight market:
Check your credit score now! Don't be surprised when your lender calls you after looking at your credit report. Free copies of your report abound on the internet and at any financial institution. You are entitled to one free report per year from the three major credit reporting companies, Trans Union, Experian, and Equifax. Go to https://www.annualcreditreport.com/ to request your reports. If there is negative information in any report, start working to correct it. Your best chance at a mortgage loan with a reasonable rate is when you have an excellent credit score. So start working to get one if you don't already have one.
Consider getting pre-approved by a lender. Pre-approval stream-lines the process, and it makes you more a more valuable buyer, which gives you more leverage. Sellers may not wait or haggle too much in a tight market. Knowing what you can pay for a home gives your realtor the power to get you to the head of the line when a home becomes available.
If you can afford it, put up a substantial deposit. A nice earnest money deposit means that you've put some skin into the game.  Some sellers may respond to that by giving your bid preference.
Strategize with your realtor after you do some research on local homes to get a feel for what you want. After you've discussed your wants and needs, a skilled realtor will be able to show you a few houses and learn exactly what you're looking for. Then let them go to work finding opportunities for you!
Aggressive competition can compel you to make poor decisions. Talk to your realtor about the reality of the home purchase. Don't get caught up in a frenzy to buy today. Wait for inspections and be patient. Just because you made an offer doesn't mean you must counter-offer.  And don't give in to ridiculous tactics from the seller or other buyers. Keep a cool head.
Beautiful countryside, warm and friendly residents, and a thriving economy make Eugene a prime hub plenty comfort, convenience, and charm.  Start looking for your dream home for sale in Eugene today!