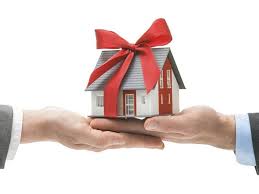 The search for homes in the Eugene-Springfield market can be a daunting task for many. Homes at the entry level are averaging $265K, and that's a scary figure for young or first-time buyers.
Starting out with a huge mortgage may frighten the weak-at-heart, but those who take the time to partner with a realtor will reap big benefits. For several years now, real estate prices have been on the rise in Lane County. This is a trend that doesn't appear to be waning and it's a great boon to all of us in the Willamette Valley. The reasons for this progression are many: Diverse population, solid infrastructure, and a robust local economy that includes the influence of a major university are a few influential reasons the Eugene-Springfield market continues to rise.
Before dipping your toes into the real estate market, talk to a realtor or property conversion expert to help guide your search. These professionals know what property is available and lend great advice to getting you into a home you love.  Fluent in the language of marketing, financing, locale, and availability, their interests align with yours in finding the perfect home.
Check out these perks to using a property professional to scout your new home:
Convenience
A property expert's job is to be a liaison between a buyer and a seller. Agents have easy access to all the properties available in the area where you're interested in living. An experienced agent can tell you immediately whether a home is overpriced or underpriced. They also have contacts that you will likely need during the home-buying process. If you need inspectors, tradesmen, mortgage brokers, appraisers, title company reps, or insurance agents, your realtor knows the best!
Locality Knowledge
Realtors know the local market better than anyone. It's in their best interest to know what's available and how to purchase it. A realtor provides an objective viewpoint to home value, something that lends perspective when reviewing available properties. They are also a great resource for neighborhood and community information. And, they can provide you with information on utilities, zoning, and schools, all relevant criteria to your ultimate purchase.
Property Knowledge
 Realtors know how to obtain property profiles. They can provide you with detailed information on the home's history, who owned it, and how many times it's been sold. Realtors can also give you information on whether the home has been the site of criminal activity. They can pull renovation records and tax records, too, for comparable sales.
Buying Power
 Property experts help you determine your budget and your financing options. They work with local lenders every day, so they know who to talk to and what helps you obtain the mortgage that works best for you. They'll guide you through the credit and background checks as well as offer valuable data on improving both, if necessary.
Negotiations
Price, financing, terms, date of possession, repairs, all these are negotiable items when purchasing property. Your realtor will guide you through the negotiation process, providing valuable insight. From helping with numbers for the initial offer to signing on the dotted line, your realtor is working for you. They know the true value of local property. They can offer advice on how much to offer and also advise you to walk away when the deal is not in your favor. With the Eugene-Springfield market being this tight, you'll want a reputable agent in your corner to make sure your bid stands out.
Property professionals include real estate agents and brokers, buyer agents, and property conversion experts, to name only a few. These professionals make their living helping people like you navigate the purchase of property.
Call a property professional today for expert advice and guidance on your real estate interests!