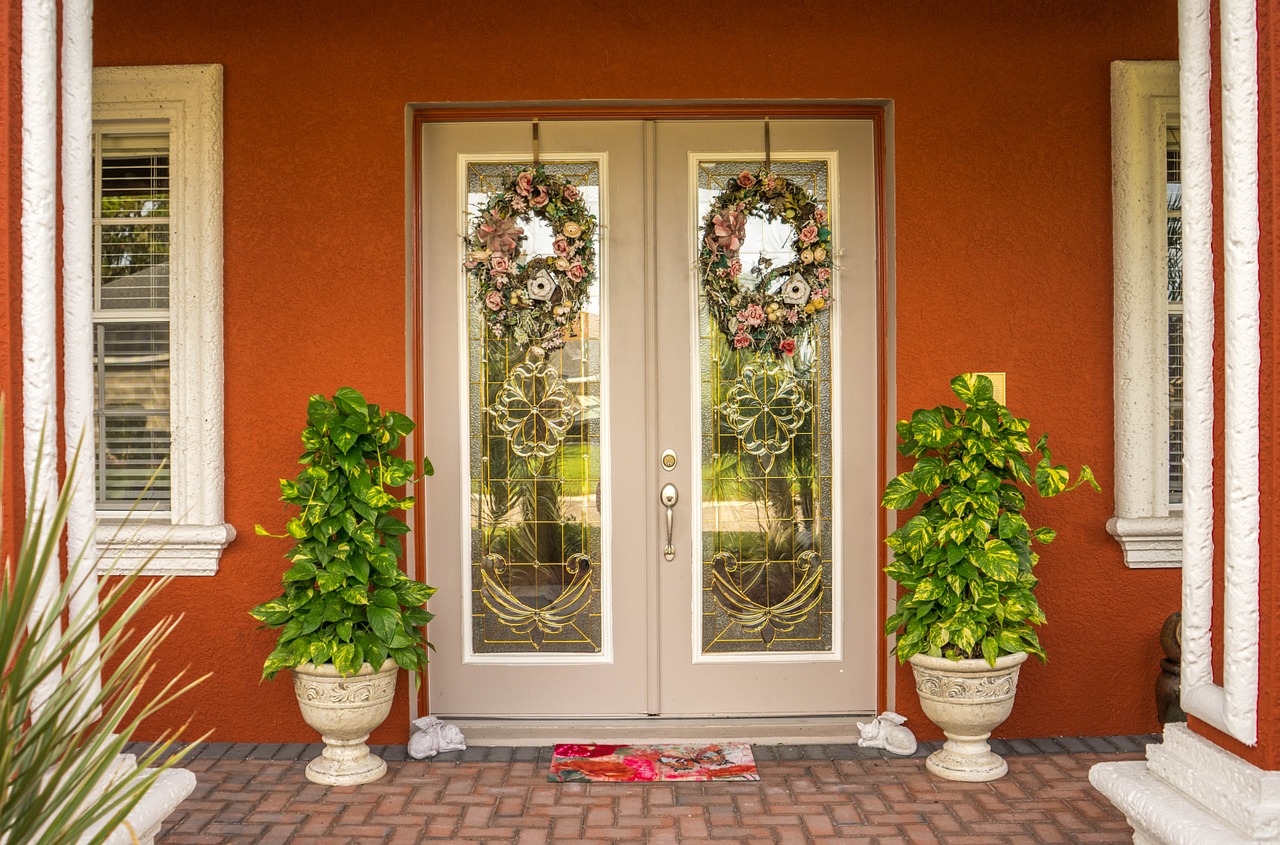 You can spend as little or as much as you want to sell your home. Here in our region of the country, you don't even have to do anything to sell your home fast. If you decide you want to make some updates, you can do it on the cheap very easily!
Since it's a seller's market here in Lane County, making minor improvements will go a long way to making buyers happy. Motivated buyers look at your home with an eye for what they can do to make it theirs. Simple tricks will improve interior aesthetics. Painting walls, cleaning floors and windows, and replacing outdated or ugly fixtures inside your home make the interior look clean and maintained.
If you really want to make your home pop, spend money on curb appeal. Make a great first impression with these easy and inexpensive upgrades.
Start With The Front Door
Add instant pizzazz to your front exterior by updating your door. You can paint it or you can replace it. Choose a hue that compliments your home's façade but will pop from the street. For instance, if your house siding is gray, choose a bright red door. Add a wreath to it or add appealing house numbers. Your local paint store has an app that helps you visualize a new front door. Check it out and find your perfect color and style!
Paint your door with a gallon of quality paint for only. If your front door is beyond painting, check out the new steel doors available at your local home improvement store. They're inexpensive and they really make a nice upgrade to your front entrance.
Focus On Landscaping
It doesn't have to be fancy and it doesn't have to be a lot, either. Make sure you mow, trim, and edge your lawn. It's cheap to add bushes and flowers to make your yard pop. Spruce up flower beds with fresh mulch and add annuals if you don't already have them planted. There's not much cost to you if you do all this yourself. You can also hire a lawn professional to help with trouble spots or with more advice.
Make Your Front Porch A Haven
If you have a front porch, make the most of it! Add flower boxes under windows and big flower pots around the porch. If you have a porch swing, paint, or varnish it. If the chains are rusty, replace them or paint them and oil the joints for a smooth glide. If your porch is big enough, add a big comfortable wicker chair and table. Make sure to decorate it with a basket of flowers. Buy a new Welcome mat. Paint wooden porch floors and window boxes. If you have steps leading up to the front porch, add some flower pots.  Add or replace lights out on the porch. For a couple hundred dollars, you can really make a great impression with your porch.
Make Your Outside Shine
Make everything on the outside sparkle and shine by power-washing. Clean up your siding, walkways, and driveways. Pay attention to your garage, too. If you don't have a power washer, you can rent one for around a hundred dollars a day. You can also check pricing with local contractors or your home improvement outlet for pricing on hiring it out.
The Bottom Line
After you're done, stand at the curb and review your handiwork. Make sure everything ties in and that you haven't missed anything. Remember, first impressions matter a lot, but your buyer is going to take a last look when they drive away. Give them something to remember!