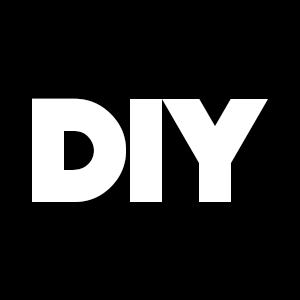 It's a brand-new year and houses are still flying off the market here in Eugene! We're going to show you how to increase the value of your home before you sell with these easy do-it-yourself tricks!
Clean up the clutter behind your television
Hide your electrical cords and cables in a shower curtain rod cover.  You can find shower curtain rod covers at any discount store where you buy shower curtains, or at your local home supply store. Because they cost less than $15 dollars, you won't spend a lot to hide all your cords and cables in the same cover. It's super simple to do, just string your cables through the cover and boom, you're done. If you want more details, check them out here:
Dress up your windows with crown molding.
For less than $100, you can really change the look of a room! Increase the value of your home with this easy fix: https://www.remodelaholic.com/window-casing-frame-tips-tutorials/
Add a mirror to a closet door
At less than $15 each, you can make your bedroom look bigger with a mirror on your closet door. If you have a bifold, use two mirrors for a really dramatic effect.
Spray paint a shower curtain rod
Hang it very close to the ceiling to make the bathroom look much bigger. As a result, you'll need a longer shower curtain, but this look will dramatically change the look of your bathroom. Take a look at it here:  https://i0.wp.com/pickystitch.com/wp-content/uploads/2016/12/AD-Easy-DIYs-That-Will-Instantly-Upgrade-Your-Home-12.jpg
Spend less than $100 to make your laundry room over
This looks like somewhere you'd probably like to do laundry! Look at all these great ideas:
https://www.bhg.com/rooms/laundry-room/makeovers/
Stain a concrete floor for under $100
Here's one take on it:  https://www.semiglossdesign.com/diy-stained-concrete-floors-are-so-easy. And here's another idea: https://www.youtube.com/watch?v=1gWNp_B-dhw. Always remember, safety first so read up before you start!
Paint your old kitchen cabinets instead of replacing them
For the cost of a gallon of paint, you can transform the look of your kitchen. Check out these looks:
http://www.hgtv.com/design/rooms/kitchens/best-way-to-paint-kitchen-cabinets
Add storage space with a sliding wall
Yes, you read that correctly! Look: https://lifehacker.com/5992389/build-a-space-saving-roll-out-pantry-that-fits-between-the-fridge-and-the-wall
Increase your home value instantly with this great bookshelf idea:
Epoxy your garage floor for a couple hundred dollars
Trust us, you'll love this one! Check out how here: https://www.diypete.com/diy-epoxy-garage-floor-tutorial/
Update your look by refinishing your existing wood floors
http://www.hgtv.com/design/real-estate/how-to-refinish-hardwood-floors
Create a closet
You don't need to build one, you can create one! Two bookshelves and a couple tension rods, you got a closet, my friend! Check it out:
Install ceiling fans
If you're handy with electric installations, add one or a few ceiling fans. You can pay as little or as much as you'd like, but they add value and function anywhere they're installed.
Update socket and switch faceplates
You can also spend less than $30 dollars to replace every switch and socket faceplate in the entire house!
Replace fixtures
Additionally, changing bathroom and kitchen fixtures is also super easy and you can find great deals on good-looking fixtures at every home supply store. https://www.homeadvisor.com/cost/plumbing/install-a-faucet/
Update cabinet handles and knob pulls
There's many great ideas out there to help you increase the value of your home with new cabinet hardware. Don't forget the bathroom, too! https://www.pinterest.com/kitchenideas/cabinet-hardware/?lp=true
Install a new front door, or paint the one you have
A brand new spanking paint job looks as good as a new door, in our opinion! There's lots to choose from out there in style and value! goo.gl/34HnMR
There you have it! Lots of great ideas to transform your home with small or large changes that won't cost you a fortune. In addition to improving the value of your home, you'll save some money, and sell your house lighting fast!