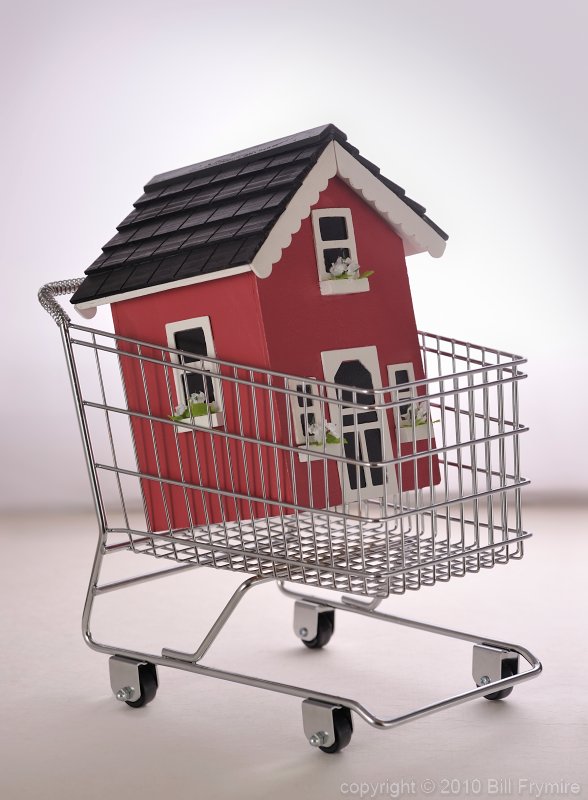 Buying a home does not have to be a stressful experience, especially when it comes to financing. Conventional loan mortgages are still the most common home loans, but they normally require a 20% down payment from the borrower.
If you qualify for a loan, but don't have a 20% down payment, there's good news for you in 2017. You have many options to explore to help get you into your home with little or no money down.
FHA Program
The Federal Housing Administration has been helping people with buying a home since 1934. FHA insures your loan so that your lender can offer you lower closing costs, and easier qualifying. Find out if an FHA loan is for you. Check out their website at https://portal.hud.gov/hudportal/HUD?src=/buying/loans.
VA Loans
The Department of Veteran Affairs will support veterans and their surviving spouses by backing loans with no money down and limited closing costs. They also offer lower interest rates and credit and income levels are more flexible. The VA charges a funding fee, but this fee is often included in the overall loan. You can find out more about VA loans at http://www.benefits.va.gov/homeloans/.
USDA Loans
The United States Department of Agriculture offers loans for rural borrowers when they meet certain income requirements. Although these loans are called rural loans, homes are not all out in the middle of nowhere. Eligible properties are often located quite close to highly populated areas. You must not already own a home and your credit rating should be at least fair. Find out more info about Lane county  homes that qualify at: https://www.rd.usda.gov/programs-services/single-family-housing-guaranteed-loan-program/or.
Credit Union Financing
Buying a home through a credit union is a solid financing choice. Credit unions compete for your mortgage business with loans that offer very low or no down payments. Navy Federal Credit Union makes loans to service members. F0r more information, go to their website at: https://www.navyfederal.org/products-services/loans/mortgage/mortgage.php.  NASA Federal Credit Union also makes zero down payment mortgages available. You can learn more at: https://www.nasafcu.com/zerodown/. You can search online for more credit unions in your area that are making competitive loans.
Online Banks
Online banking has grown substantially in the last few years and their online status makes them surprisingly competitive in the mortgage field. Quicken Loans, https://www.quickenloans.com/ works hard for your online dollar and Flagstar Bank, https://www.flagstar.com/personal/loans/home-loans.html is also making competitive mortgages available. Search online for other banks that offer low or no-down payment offers, too. Be aware that online banks may require that you meet certain credit-worthiness criteria.
Conventional Banks
Brick and mortar banks are rigid in their lending guidelines, but competition with online services and government programs for your mortgage business is making them reconsider the terms they offer. Start with your personal bank. If you have good or great credit, they are interested in providing a mortgage. A long or strong history gives you leverage and you can use that when you speak to a mortgage representative. Advise them of the online choices you have, and ask them how they will compete for your business.
Flexible Terms
Fixed Rate mortgages loans name an interest rate that will not change during the life of the mortgage. These loans are well-defined and easy to understand. A fixed rate is desirable for those who want a firm monthly payment.
Adjustable Rate mortgages, ARM's, apply varying interest rates over the life of the loan. The rate is fixed for a certain period, such as a year, but can also change monthly. Your interest rate may increased, but it can also decrease, allowing you to enjoy a lower monthly mortgage without refinancing your home. Borrowers can often buy more home than with a fixed rate loan because the monthly payment could be comparable to a smaller property. Depending on your needs, you could conceivably refinance the loan if the rate becomes too expensive, or even buy another home
Conforming Loans vs. Jumbo Loans
You can qualify for a jumbo loan with excellent credit. Jumbo loans do not meet the qualifying standards of a conforming loan. Conforming loans meet the requirement of government programs Fannie Mae and Freddie Mac loans, particularly in the size of the loan. A jumbo loan is riskier to lenders because the amount of the loan is significantly larger than a conforming loan. The interest rate and monthly payment are usually more than a conforming loan. Perks like lower down payments and no mortgage insurance can offset the interest rate. You can check the Federal Housing Finance Authority, or FHFA, website at https://www.fhfa.gov/DataTools/Downloads/Documents/Conforming-Loan-Limits/FullCountyLoanLimitList2016_HERA-BASED_FINAL.pdf to find out what constitutes a jumbo loan in Lane County.
PMI
Private Mortgage Insurance, or PMI insurance, protects a lender from loan default. It is expensive, and it is required if when buying a home with less than 20% down payment. When negotiating your loan terms, ask your lender to remove PMI insurance when the mortgage balance drops below 80%.  Also, when your home's equity value has increased to 80% of the outstanding loan, you should ask for PMI to be eliminated. Removing PMI can significantly reduce your monthly mortgage payment. Be sure to discuss this with your lender so that you understand their requirement and your qualifications.
You Should Enjoy The Ride!
Buying a home is a very exciting event! Take time for pre-approval and enjoy more security and confidence when searching for your new home. Knowing loan terms before you buy will streamline your experience. Happy House-Hunting!